Professor Atilla Lewis Mayer (Switzerland) and Professor Adham Shavkatovich Vaisov (Uzbekistan) held a meeting with senior students of the Urgench branch of TMA.
Program:
1. Mayer's report "Photodamage and photodynamic therapy".
Professor A. Mayer is a recognized European leader in endoscopic and minimally invasive surgery for breast cancer, in performing laparoscopic surgical interventions using robotic technology (DaVinci) in oncology, as well as in vaginal surgery for prolapse and prolapse of internal genital organs.
After graduating from the medical faculty of the University of Basel, he worked in the best hospitals in Switzerland, studied at the Beckman Laser Institute (University of Irvine California). He defended his thesis on the use of fluorescence imaging in abdominal surgery (Holland). He worked as the chief operating gynecologist at the University Hospital Zurich and Geneva.
2.Vaisov's report "New technologies and methods of laser and photodynamic therapy in Uzbekistan".
Professor A. Vaisov is the leader of the dermatovenerological service of Uzbekistan, headed the department of dermatovenerology of the Tashkent Medical Academy, was the President of the Association of Dermatovenerologists of Uzbekistan, Head of the Main Directorate of Personnel and Educational Institutions of the Ministry of Health of the Republic of Uzbekistan, Director of the Research Institute of Dermatology and Venereology of the Ministry of Health of the Republic of Uzbekistan, Director of the Republican Scientific, Educational and Medical center "VITILIGO", heads the "Scientific laboratory of laser and photodynamic therapy" at the Department of Dermatovenereology TMA. He defended his Ph.D. thesis in 1978 and his doctoral dissertation in 1988 in Moscow.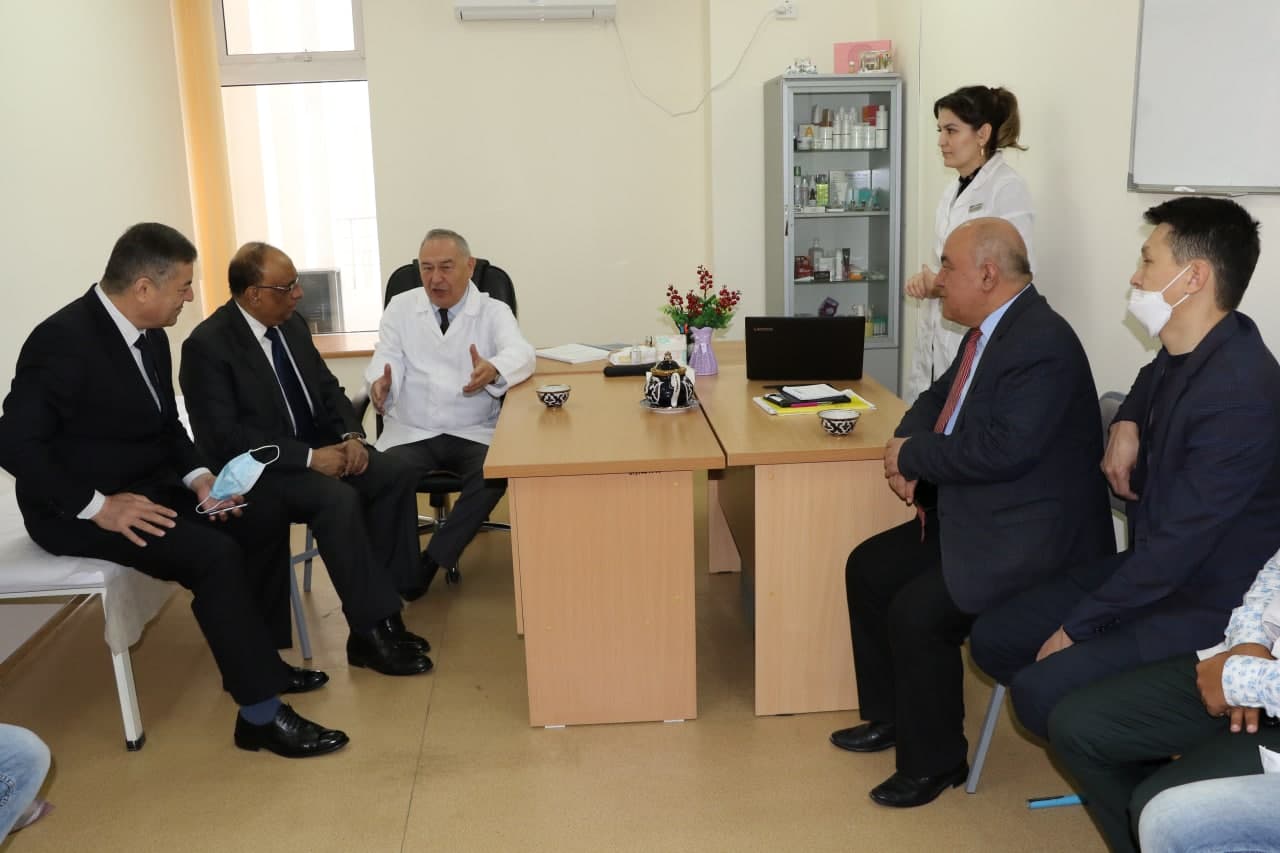 After the presentation of the reports, the professors answered the questions of the participants and discussed the possibility of cooperation between the parties, with the involvement of masters in scientific research on the study and implementation of methods of photodynamic therapy.